BEAUTY FOR EVERYONE
The unparalleled services at belle salon & spa are priced to meet every budget.

All our service providers have completed advanced training in their field to meet the standards we set for our guests. Team members are divided into levels based on education, skill and years in the business. Their levels reflect their years of experience, degree of advanced training, and ongoing education. Prices vary by level.
Facials
Facials

30 min ($55+)
60 min ($75+)
90 min ($90+)
tulasara facial treatments
Dry, oily, aging, uneven, sensitive and acneic skin conditions and eye concerns can all be addressed with a customized Tulasāra™ facial treatment. After a thorough consultation, your skin therapist will provide the best combination of products, personalized Aveda aromas and techniques and design a customized treatment that will move your skin toward balance and reveal its natural beauty.

Facial treatments are recommended on a weekly or monthly basis to achieve and maintain optimal results. Your skin therapist will develop a comprehensive treatment plan designed to meet your individual needs and expectations.
botanical skin resurfacing treatment
Go beyond microdermabrasion, and energize the look of your skin with a professional facial treatment that helps smooth skin texture and reduce the appearance of lines and wrinkles and pore size while significantly increasing radiance—all with less visible redness and irritation than a microdermabrasion procedure.
perfecting plant peel℠ treatment
Advancing the science of chemical peels, this professional facial treatment helps retexturize skin; smooth fine, dry lines; refine the look of pores; and restore radiance. Safe for acneic skin conditions, the Perfecting Plant Peel℠ can be performed as a stand alone treatment or added to any other facial treatment any time skin needs the exfoliation and radiance benefits of a 30% glycolic peel procedure with less of the associated redness and irritation.
back facial treatment
Treats the skin on your back the same way you should treat the skin on your face.
dual exfoliation treatment facial*
The Dual Exfoliation Peel is Aveda's latest advancement in non-invasive, skin-renewing treatments. Using innovative techniques, this treatment combines Aveda's naturally derived* mechanical and biochemical exfoliation methods into one powerful service that transforms and rejuvenates the skin through the process of dual exfoliation. The treatment delivers immediate, visible results in improved skin texture and radiance; smoothed appearance of fine, dry lines; and refined pores, revealing fresher, younger-looking skin. In a clinical study, the Dual Exfoliation Peel achieved better results than a combined microdermabrasion/30% glycolic peel treatment in both immediate smoothness and radiance, plus significantly better results in smoothness, radiance and the appearance of skin tone one week later.

*requires consultation before booking
Facial Add-Ons
Facial Add-Ons

energizing eye treatment
$15+
This revitalizing addition to our signature facial uses healing plants around the delicate eye area. Revitalizing addition to signature facial.
ayurvedic eye treatment
$15+
Restore collagen production. Minimize lines and wrinkles. Reduce puffiness and circles.
plant peel
$30+
Focuses an exfoliation and pore refining, resulting in glowing skin.
makeup
Makeup application varies based on your individual needs. Start with a 30-minute basic application (includes complexion, basic eye, cheek and lip) or choose a 60-minute complete makeover.

Makeup

makeup
$55-$75+
special occasion
$60-$70+
bridal makeup
priced upon consultation
airbrush makeup
$90-$150+
Every woman deserves the "Red Carpet Look" and belle's professional makeup artists can deliver this for your special event. Book your star treatment for a holiday party, big occasion, prom, or important photo shoot. In this hour-long makeup application you will be treated to flawless airbrush makeup, beautiful eye makeup (either smoky or natural,) perfect blush, lips and the fabulous individual lashes!
enhancements lessons
$42+
eyebrow tint
$16+
eyelash application
$16+
lash tint
$16+
lash extensions
$250+/fills $125+
fills & removal
3 week duration $175
2 week duration $150
1 week duration $125
removal $50
microblading
priced upon consultation
lash lift
$100
lash lift with tint
$125
nails
Aveda manicures and pedicures are customized treatments that care for the hands and feet, specifically addressing dry, aging skin, rough cuticles, and nail health. Our nail therapists will consult with you to help you determine the body care products and aromas that best meet your needs.
Nails

manicure (30 min)
$40
pedicure (60 min)
$65
shellac / gel nails
$35
Polish lasts for up to 2 weeks without chipping or removal.
shellac / gel manicure with removal
$40
specialty nails
$55+
polish change
$15
nail art
$5-$25+
french tip
$5
nail removal
$15
The only thing better than a five-star service at belle… is a great deal on a five-star service at belle.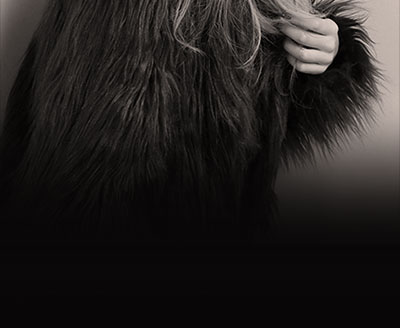 Discover why the belle guest experience is like no other. Download your $20 gift & book your first visit with us today.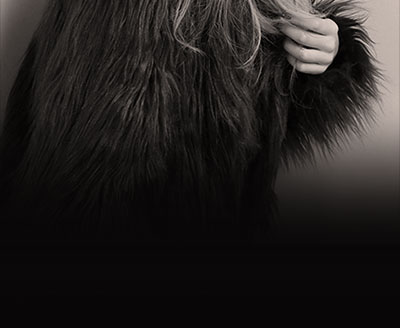 Discover why the belle guest experience is like no other. Download your $20 gift & book your first visit with us today.
The only thing better than a five-star service at belle… is a great deal on a five-star service at belle.