=

Have you heard? Earth Month is back and better than ever! You can make a contribution to Earth Month in a big way.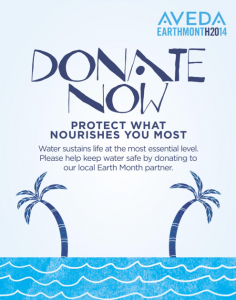 Purchase a raffle ticket- Purchase a raffle ticket from one of your stylists for only $20 and be entered to win free haircuts for a year AND a $200 spa package. (Inclusive of a manicure, pedicure, massage and facial) Now until April 30th. All proceeds will benefit the Audubon Society to protect local waterways, rivers and streams in Iowa and the Dakotas.
Purchase a Raindrop- Your $2 donation makes a difference! These raindrops go to benefit the Audubon Society. Every dollar counts! Make yours count by purchasing a raindrop and we'll hang it in the salon.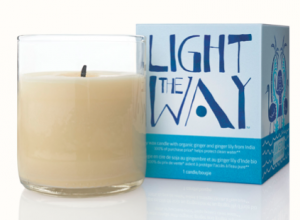 Purchase a "Light The Way" candle– Purchase a "Light The Way" candle with notes of organic ginger and ginger lily for $12 and support a family of six in the village of Umbari, India. One candle gives a family of six water for SIX months. Purchase 2 and give the gift of water for an entire YEAR.  Enjoy pure flower and plant aroma made with 100% certified organic essential oils. Rich and spicy aroma includes certified organic ginger and ginger lily from India.
Ask your Stylist/Donate ONLINE- Interested in making a donation? You can help us raise awareness just by your donation. Ask your stylist how you can make a contribution. Or go online and donate through our Crowdrise team. EVERY dollar HELPS make a difference!
http://www.crowdrise.com/belletoucheSalonandSpa/fundraiser/belletouchespa
Look for more blogs to come about our exciting Earth Month promotions!
About the Audubon Society:
Audubon's Mission: To conserve and restore natural ecosystems, focusing on birds, other wildlife, and their habitats for the benefit of humanity and the earth's biological diversity.
For more than a century, Audubon has built a legacy of conservation success by mobilizing the strength of its network of members, Chapters, Audubon Centers, state offices and dedicated professional staff to connect people with nature and the power to protect it.
A powerful combination of science, education and policy expertise combine in efforts ranging from protection and restoration of local habitats to the implementation of policies that safeguard birds, other wildlife and the resources that sustain us all–in the U.S. and Across the Americas.