YouTuber Gena Talks About The Aveda Smooth Infusion™ Naturally Straight Experience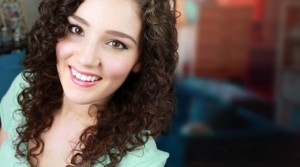 Armed with a passion for beauty and sharing all she knows about the subject, college-student Gena started her own beauty blog GetGlammedUp.com in 2009. Within two years, she garnered such a strong following that she brought her reviews and tips to motion in 2011 with the launch of her YouTube Channel Get Glammed Up. With a head full of natural curls, Gena delivers accessible information for all ages and beauty skill levels, with a focus on beginner steps in hair and makeup as she wants everyone to feel that 'getting glammed up' is easily achievable.
Recently Aveda brought Gena to New York City and to the Aveda Academy to meet with three other Beauty YouTubers as well as Tippi Shorter, Aveda Global Artistic Director for Textured Hair, to talk about new Aveda Smooth Infusion™ Naturally Straight. The girls bonded while Tippi shared her insider tips and tricks on mastering gorgeous straight styles for all hair textures. Each Beauty YouTuber was then able to see first-hand what Smooth Infusion™ Naturally Straight can do for their own locks as Tippi treated each girl to her own Naturally Straight experience.
On Living Aveda, we learn more about the featured Beauty YouTubers and their experience going Naturally Straight. Here, Gena shares her insights:
What were you expecting with the Aveda Naturally Straight experience?
Gena: I didn't know what to expect, I had never even been to New York before so it was all very exciting to me. I thought it was really fun! I love the product. I was nervous at first because I definitely like wearing my hair curly and embrace that on my channel and a lot of my viewers have curly hair, but I get lots of questions about straightening hair. I was really fascinated by it because I'm always trying to find ways to straighten my hair faster so I was just amazed by the results and how straight my hair was; I thought it was a really great product, definitely.
Did anything particular stand out to you about the result?
Gena: My hair was a lot sleeker and really shiny. Usually when I straighten my hair it's duller and you can always tell that my hair is naturally curly, even though it was straight because of the texture; but with this product it looked like I had naturally straight hair. It gave it that texture that glowed, that people with naturally straight hair have.  I also thought it was really neat that if you keep using it you can keep your straight hair longer and then wash it out eventually. And I was glad to see it was just temporary.
How was meeting the other vloggers?
Gena: It was nice to get to connect with them. We still talk to this day and I've collaborated already with Daisy on my channel; hopefully I'll get to do more with them in the future now that we've all become friends.
I noticed the collaboration with Daisy was on health and fitness, which I know is a new topic for you, why are you tackling this area of discussion?
Gena:  It's recently become important to me as I am changing my lifestyle and trying to get healthier.  Health and fitness is important for overall beauty as it's definitely related. I've been researching it a lot, and if I can help people with things I didn't know myself before  —since a lot of my viewers are younger — then I' d love to help them start to be healthier.
Check back with Living Aveda to hear about the rest of the Naturally Straight Beauty YouTubers and be sure to tune in to the Aveda YouTube Channel to see the girls experience Naturally Straight.
Aveda Smooth Infusion™ Naturally Straight launched on June 1 and has already received wonderful reviews from our guests, such as the following:
"I cannot imagine my life without this product. I live in FL (Florida) where the humidity is sometimes unbearable. My hair is very fine and will frizz badly. This is the product you want to take care of that."
Read more of our guest reviews here and be sure to try new Aveda Smooth Infusion™ Naturally Straight yourself! The full line is available for purchase on our website!
And finally, tell us, what styles influence your beauty choices, and for our salon professionals, have you been going Naturally Straight with your clients!?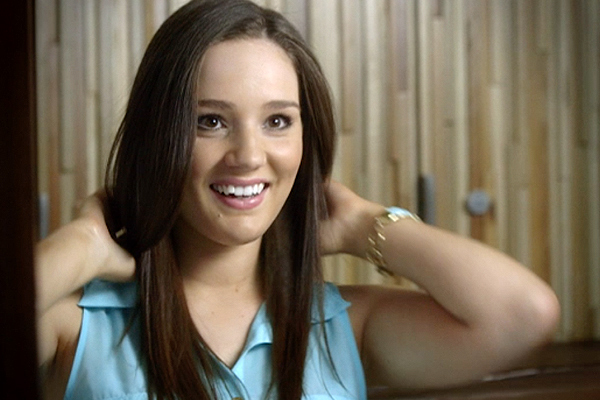 Blog post from LivingAveda.com