We know that runway-ready fashion isn't always the greatest source of inspiration when you're looking for something something fresh to wear to work or a dinner out. That being said, we always have fun guessing which high-fashion looks will filter down to the racks at our favorite stores (and eventually, our closets). Here are some looks from this year's runways that we'd love to select as our outfit du jour in upcoming months.
Blanket & Robe Coats
Ever wish you could wear your favorite cashmere throw to work without causing your coworkers to question your happiness and/or sanity as a result? Now, you can. Oversized outerwear took over the 2014 runways in a big way, and we're fully on board.
The trick to successfully pulling off voluminous coats is pairing them with sleek, polished pieces and sturdy or statement-making footwear (basically, the opposite of slippers). Refer to the runways of Etro, Burberry Prorsum, and Roberto Cavalli for inspiration—or channel Kim K in Paris (below) for a creamy, comfy iteration.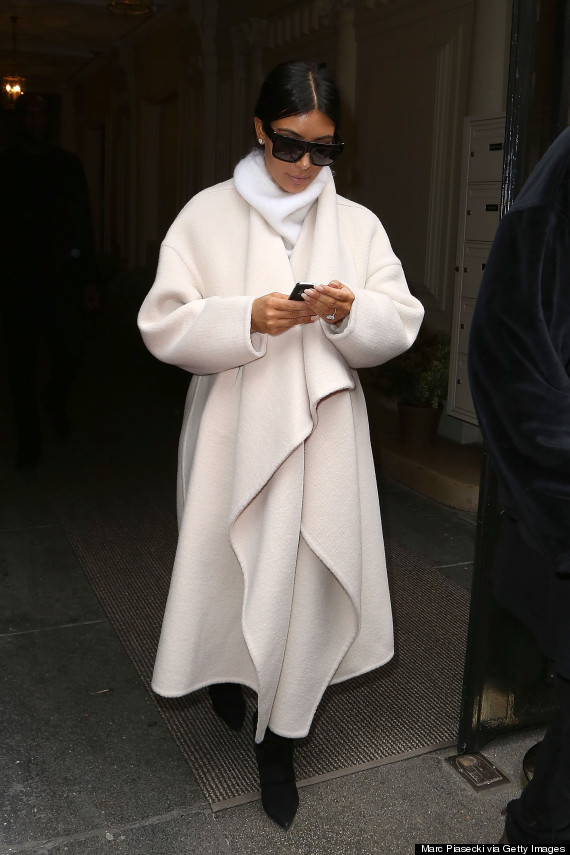 Muffs
The last time you wore a muff, you were probably matching your Samantha American Girl Doll. If you're anything like us, you've missed it ever since. Well, now is the time to rejoice, because heavy-hitters like Tory Burch, Celine, and Balenciaga are reintroducing this Victorian staple and making it ultra-glam for the modern age.
Winter Pastels
No, it's not spring yet. Pantone says pastels are hot for winter, so it must be true.
Borrow from Rebecca Taylor's icy lavender. Or, go bold and make your own sunshine à la Topshop.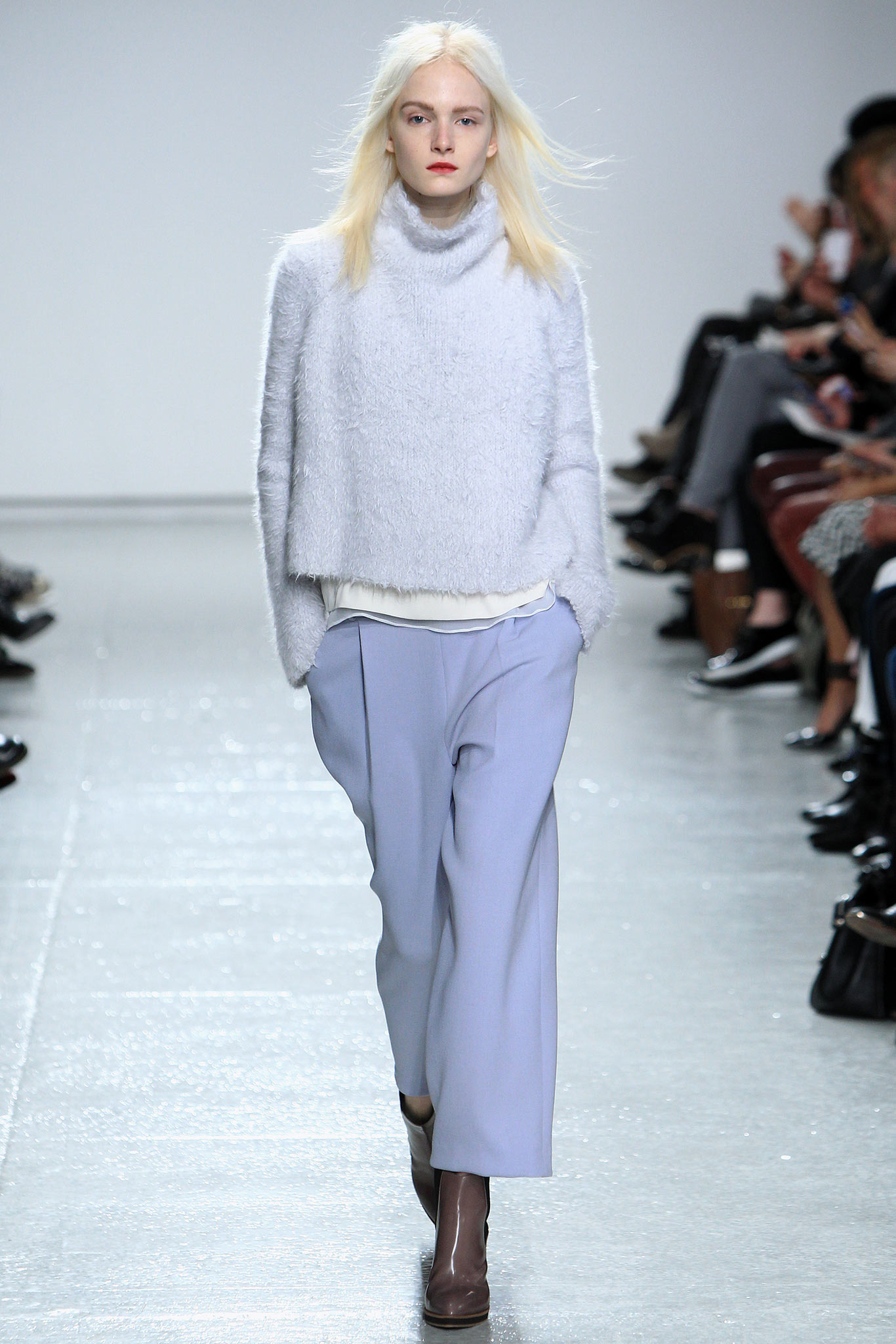 Stay warm, and stay chic!