We all know one: the naturally excellent gift-giver blessed with an uncanny knack for tracking down utterly unique, personal items that somehow perfectly convey their appreciation for the recipient and their tastes. Well, those people are #blessed. Because let's get real—most of us have at least a few 3-5 people every year who leave us absolutely stumped. So, in anticipation of this annual phenomenon, we've put together a gift guide in hopes of easing your shopping anxiety. And at the end of the day, just remember: the true gift is in the giving.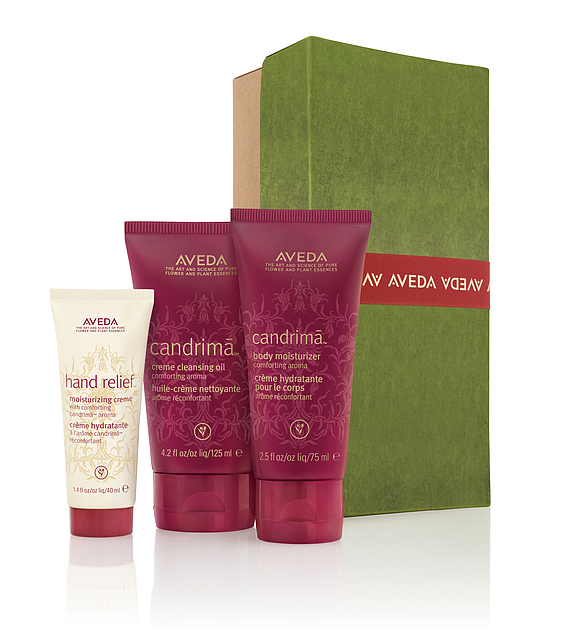 Source | Aveda
For the teacher on your list
Busy days and late nights spent grading papers combine to make teachers feel frazzled and more than eager for winter break. When that precious vacation time rolls around, they'll truly appreciate the gift of a night in. Treat your favorite teacher to a Gift of Pure Comfort: Candrimā Creme Cleansing Oil, Candrimā Body Moisturizer, and Hand Relief Moisturizing Creme with Candrimā aroma. Believe us—dry, chalk dusted hands are a thing of the past thanks to this organic ginger and ginger lily-infused set ($40).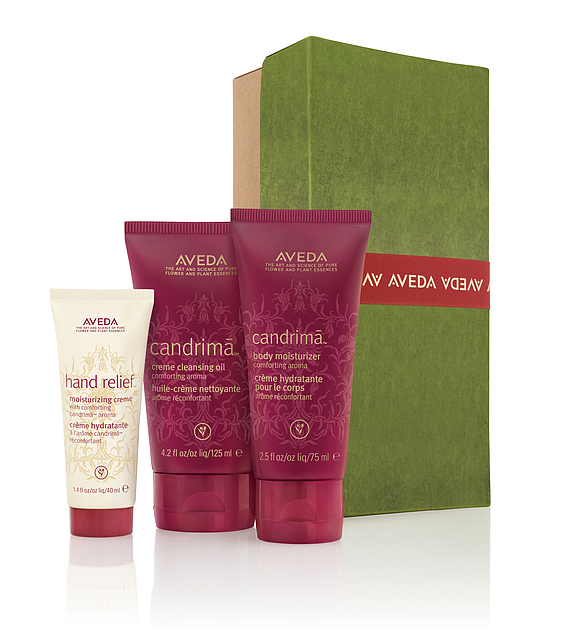 Source | Aveda
For your postman or postwoman
Rain, snow, sleet and hail: your trusty mail delivery person braves them all, and spends hours upon hours on their feet. Help them recharge with Foot Relief Moisturizing Creme ($24) and a hot cup of Comforting Tea ($19)—because nothing's better than a hot drink after working outside in the cold all day.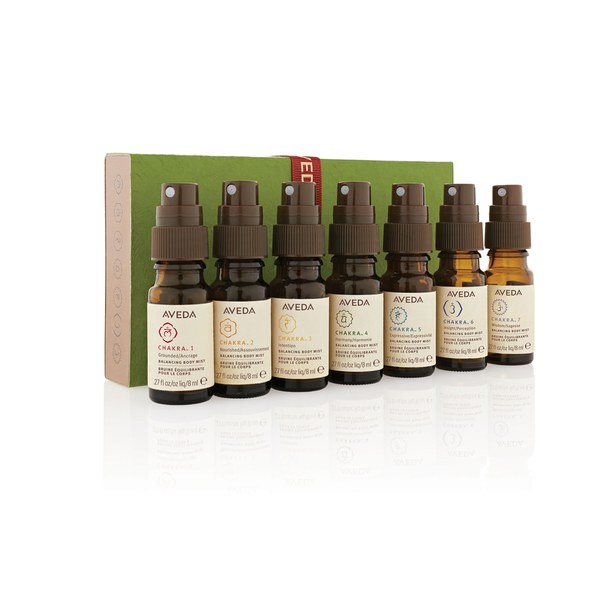 Source | Aveda
For your yoga teacher
Even if they've had a rough day, you'd never know it when your yoga teacher takes to the mat, smiles and says ohm. He or she has perfected your downward dog pose; now help her balance her chakras with a chakra-balancing essential oil set ($79). Bonus: the oils enhance meditation.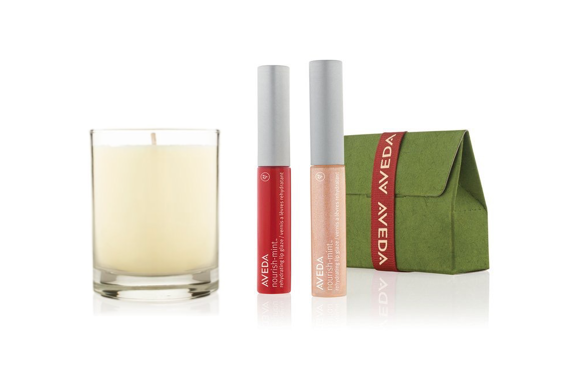 Source | Aveda
For your sister in law
She makes up the guest room and keeps a candle in the window lit for you when you make the road trip to visit her. Give a little love and comfort back with a ginger-scented soy wax candle ($40), and put a smile on her face limited-edition lip glazes in holiday hues ($20).
Source | Aveda
For your mother
Few things are as beloved as the sight of your mother's face—and few things are more humbling than knowing that in your youth, you might have played a role in creating her worry lines. Help Mom undo some of the damage and reclaim her glow with Aveda's Tourmaline-Charged Skincare Set ($117): it contains an exfoliating cleanser, hydrating creme and Tourmaline-Charged Radiance Fluid.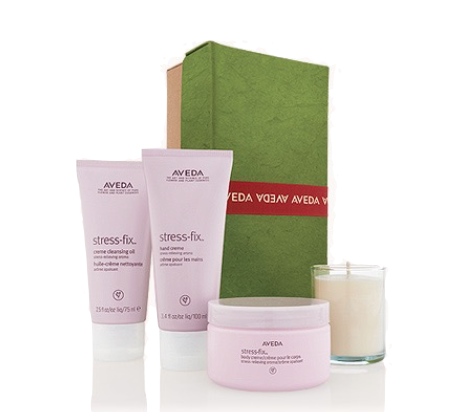 Source | Aveda
For your boss
The best bosses lead by example—and aren't afraid to roll their sleeves up and get to work when the going gets tough. If you're lucky enough to have one, treat him or her to a well-deserved escape from stress. Aveda's gift set ($70) includes Creme Cleansing Oil, Body Creme, Hand Creme, and a soy wax candle—all in the signature Stress-Fix aroma.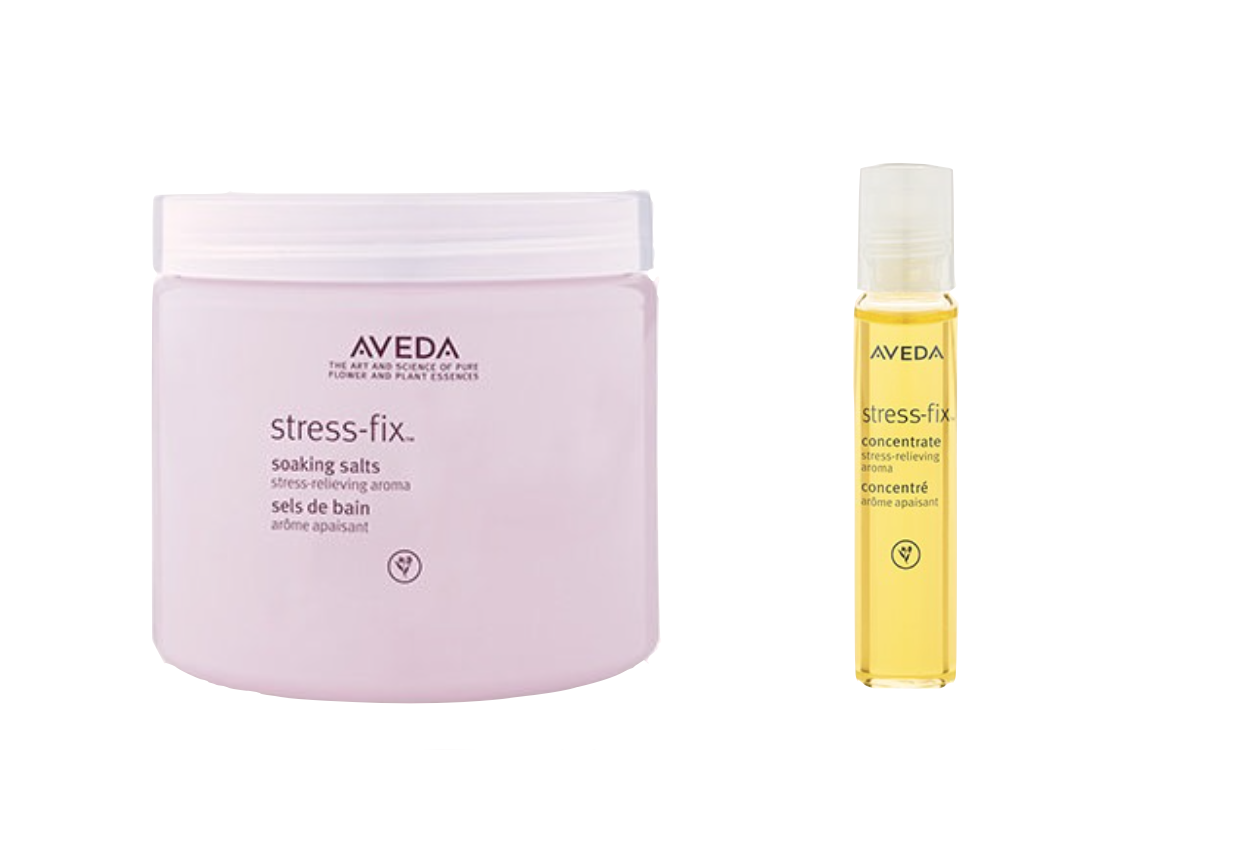 Source | Aveda
For the hostess with the mostest
Sure, you could bring over a nice bottle of red—or you could give your holiday hosts a gift that will help them decompress and detoxify after the party's over. These mineral-rich soaking salts ($42) harness the healing properties of aromatherapy, and combined with Stress-Fix concentrate ($24), melt away tension.
Best of all? The giving doesn't stop when your presents are exchanged. Wrapped in handcrafted bark paper made by artisans in Nepal, proceeds from Aveda Holiday Gift set sales protect wildlife habitats while providing a livelihood for 4,900 papermakers. Now that's a gift that keeps on giving—and a reminder of the true meaning of the holidays.